About GNR Analytical Instruments
GNR was established in 1984 in Milan and was founded by Mario Gungui and Antonio Nigro. In the same year they took over OPTICA Ltd, one of the first and most well-known European companies in the field of Analytical Instrumentation.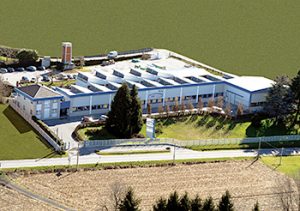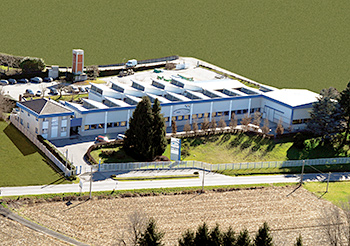 GNR has a prominent place worldwide as a manufacturer of emission spectrometers
Immediately after the formation, an intensive development program was put into place using cutting edge optical and electronic components so that a range of instruments could be produced to replace the old and obsolete spectrometer systems. This continuous effort coupled to the special attention given to software development has resulted in GNR reaching a prominent place worldwide as manufacturers of emission spectrometers.
In 2004, ITAL, a company specialising in the production of X-Ray analytical instruments was acquired by GNR. ITAL, founded in 1966, specialised in the production of X-Ray spectrometers and already had a presence in the metallurgical, chemical, pharmaceutical, educational and food sectors.
An extensive development program began employing the most advanced technologies available, in the first year, to the development of a range of instruments which replaces obsolete equipment. The continuous effort kept for the 26 years of activity allowed the Company to reach a prominent place among the most important worldwide manufacturers of optical emission spectrometers.
Further acquisitions included electronic design and development, a laser machining company and another specialising in the development of high tech detector systems.
Well established team of highly qualified research engineers
GNR ANALYTICAL INSTRUMENTS GROUP can rely on a well-established team of highly qualified research engineers and technicians, plus we also have extensive co-operation with leading technical Universities and this ensures constant technological advancement.
GNR has a market presence internationally through an efficient and motivated technical and commercial network and is able to provide customers with the best possible support.
The Head Office is in Agrate Conturbia (Novara), near Lake Maggiore in Italy; 15 minutes from Malpensa Airport. It is located on a 12,000 square metre site. GNR produce over 300 spectrometers per annum. This year has shown a 20% increase in worldwide sales.
GNR Analytical Instruments (UK) Ltd. is based in Nottingham with a workshop facility in Worcestershire,  holding a vast supply of all spares and consumables.  Our technicians receive regular factory training in Italy on service, software and applications. Our goal is to provide fast reliable service at reasonable cost.