"We have been very impressed with the instrument and support received from GNR UK. The instrument purchased had four bases, aluminium, copper, iron and nickel and we have since added an additional base for cobalt based alloys.
"We have found the stability and analytical repeatability to be very good, the instrument is in a room working at ambient temperature conditions (limited/no air conditioning).
"The factory calibration was found to be very comprehensive across all bases and the programs are easily modified to suit specific alloy types. Internal standards or additional CRM's can be added to the calibration curves where required.
"The software has the flexibility to undertake more detailed analytical tasks such as comparing two samples for impurity or rouge element contamination.
There is also the capability to add additional elements to an alloy base program provided CRM reference materials are available.
"The instrument was used in the 2016 IfEP proficiency test for carbon steel samples last year and achieved a 100% rating across the elements evaluated."
Paul Griffin BSc C Eng MIMMM, Senior Engineer – Metallurgy, Zurich Laboratory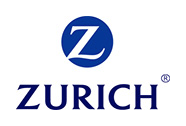 "Rotech Laboratories are a contract metallurgical laboratory operating to ISO 17025 accredited by UKAS. Our main area of operations is support for the oil and gas industries and general metallurgical analysis.
"We have 2 GNR optical emission spectrometers, a Metallab Plus purchased May 2012 and callibrated for Alluminium, Copper and Zinc alloys and an Atlantis purchased in May 2013. The latter calibrated for ferrous base including Nitrogen and Nickel base.
"Both instruments have been easy to operate totally reliable, and have exceeded our analytical requirements.
"During our ownership of these instruments the factory and their UK agent has provided excellent support.
"We have no hesitation in recommending GNR spectrometers."
Martin Glenn, Principal Chemist – Rotech Laboratories